Mount Shasta Sacred Site Journeys
Mount Shasta Sacred Site Journeys
Reconnection and Activation on Magical Mount Shasta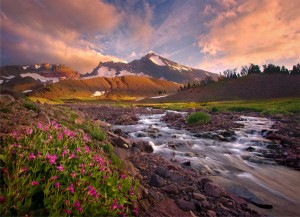 June 22 sunset tour, 4:30-9 pm or June 28, 9:30-2 
Register by 3/1 for $77 ~  After 3/1 cost is $99

Would you like to enhance your experience of the Kryon Mount Shasta Celebration by taking a journey to sacred sites on incredible Mount Shasta before or after the conference?
Your guide, Andrew Oser has been hiking, camping, and guiding retreats on Mount Shasta since 1982.  He has a great love for the mountain and knows many off-the-beaten track sacred sites tourists never find.  He offers a mix of guided meditations, which most clients find very powerful, and time to receive the profound gifts offered in the Silence.
Andrew has had the honor to guide tours in conjunction with several past Kryon Mount Shasta conferences Kryon has called him "the master of the mountain."
The tours will include journeys into the 5th dimension Lemurian city of Telos, located inside Mount Shasta.  Kryon has often spoke of the Mount Shasta/Lemuria connection will certainly do so again at this retreat.
Many people have found that the powerful, pure energy at these sacred sites makes it easy to:
*release old fears and limitations
*connect with your deepest essence
* receive clear vision for the future.
"Going up on Mount Shasta with Andrew was one of the best gifts I've ever given myself. I came home filled with joy and re-inspired about all aspects of my life."
Jeff Perlis, Owner, Prime Properties, Lake Arrowhead, CA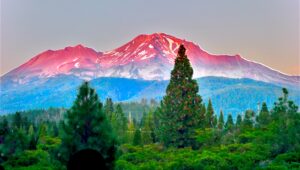 "The sacred sites tour was pure joy.  I am still basking in the revelations of the day.  What a wonderful service you provide for all of us! Thank you again!"  Betsy Brinkley, business owner, Vancouver, WA
The sites we'll be visiting will be accessible through short hikes, so please join us even you're not in world-class hiking condition.
The fee for this life-changing journey is only $77 if registered by March 1, 2022.  After that, it will be $99.  

Space is limited so please sign up now to reserve your place.  Please note which tour you want to join
If you have any questions, please contact Andrew
Sign up for June 22 tour:
All activities on and around Mount Shasta is conducted under a Special Use Permit from Shasta Trinity National Forest and operate on a non-discriminatory basis.
Mount Shasta Retreats
760-525-4512
Numbers Speak For Themselves
Mount Shasta Retreats | adoser@mountshastaretreat.net | 760-525-4512
Upcoming Retreats & Tours