Find Peace, Connection, and Purpose
Mount Shasta Spiritual Retreats and Sacred Site Tours
Andrew Oser has been leading Mount Shasta retreats since 1982. He can help you to receive the gifts the mountain has for you and to build a bridge from your magical journey to your life back home.​  The most deeply transforming retreat he offers each year is the Mount Shasta Spiritual Adventure Retreat

Are you ready to deeply re-connect with the one Self which you are?
Are you ready to fully re-charge your body, mind, and spirit?
Are you ready to move out of fear and confusion into confidence and clarity?
If you are, please join me for a Mount Shasta spiritual retreat or sacred site journey.
Mount Shasta is a magical place.  The pure energy this mountain radiates makes it easy to connect with your deepest essence and to remember your true purpose.
In your retreat or journey, I will take you to sacred sites on Mount Shasta that few visitors ever discover, and support you in receiving the wondrous gifts that Mount Shasta has for you.
Your Mount Shasta spiritual retreat or tour will transform your life. 
"You definitely changed my life."
Nikki Singh, computer engineer, San Francisco
With my experience and  skills as a spiritual guide and life coach. I will serve you in letting go of old fears and limitations and opening to the incredible love and wisdom that's within you.  You will receive clear guidance for the next chapter of your life.
Your customized journey or retreat will send you home with:
* Direct access to your heart's wisdom to guide you day-to-day
* practical tools that rejuvenate you to thrive in every way possible – physically, emotionally,  financially & spiritually!
* a greater sense of ease and flow in your life, creating greater results with less effort.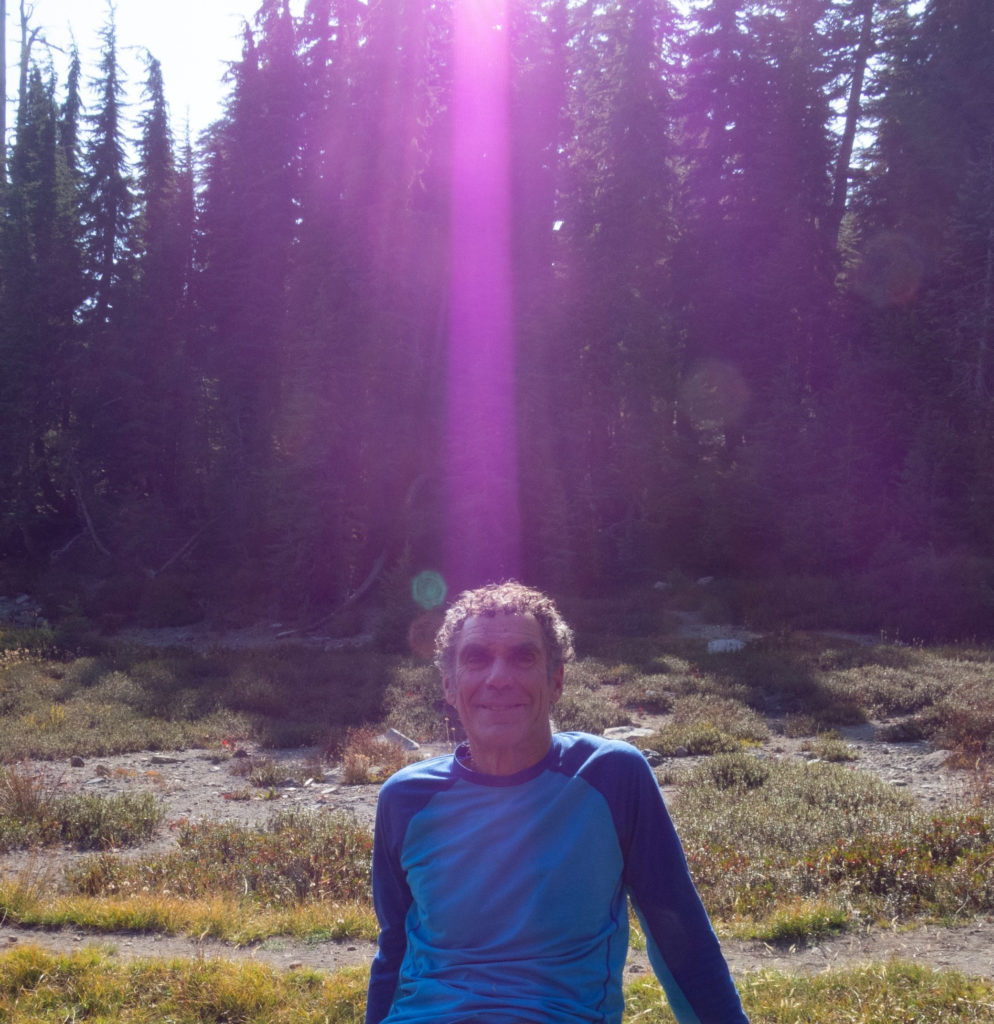 We'll go on beautiful hikes to little-known sacred sites on and around Mount Shasta. I will offer guided meditations and healing journeys, along with whatever coaching and support you need, while allowing plenty of time for you to drink deeply of the silence. As a life coach as well as spiritual guide, I am committed to this being truly a life-changing experience for you. I will help you to build a bridge from your retreat to your life so that when you return home, you have clear next steps for how to move from your current life to fully living your highest vision.
I offer customized personal retreats, Mount Shasta sacred site tours, and couples retreats year-round. 
To book your retreat or ask questions, please contact me NOW
This summer, my wife Alex McIntyre, and I are offering two group retreats.
The 14th annual Mount Shasta Spiritual Adventure Retreat  is June 9-15, 2024. Past participants have found this week-long retreat to be deeply renewing and transforming.
"This is the best thing I've ever done for myself."

Jack Brown, Hairstylist, New York
If you're interested in a shorter group retreat, you might enjoy the Mount Shasta Freedom Retreat, July 12-14, 2024.
Each season of the year has its own gifts to offer on Mount Shasta.   Winter is a wonderful time for going deep into the Silence of the majestic white mountain.  Spring is bursting with new life and an abundance of flowing water.  Summer is consistently warm and sunny with the alpine lakes a perfect temperature for swimming.  Fall is beautiful with changing colors and generally clear, mild weather.
My busiest time is  May-October. If you're interested in coming during these months for a Mount Shasta spiritual retreat or guided sacred site tour, please contact me NOW  to make sure that I will be able to accommodate your schedule.
Blessings on your journey home,
Andrew Oser
PS. Whether you've been to this incredible mountain many times before or will be making your first trip, please join me in 2023 for the spiritual adventure of your life.  Your guided retreat or spiritual tour will help you to deeply connect with your own Divine Self and to more fully live your True Purpo
Upcoming Retreats & Tours